Our Transcription offers
Ambidexter Technologies is a one-stop solution for all kinds of transcription services. Our dedicated and experienced team handles your transcription jobs with the utmost professional care.
We deliver accurate and reliable transcription to meet your corporate and business needs. All transcripts submitted by our skilled and experienced transcriptionists are re-verified, proofread and reviewed to ensure accuracy. Our transcribers ensure very high accuracy levels so you get complete satisfaction. Whether you are an individual or a corporate our dedicated and experienced transcribers are ready to handle all your transcription needs. We guarantee, you get the accurate transcriptions you need.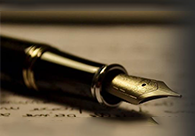 ---
Accurate transcription service
---
Expeditious and courteous communication regarding your transcription project
Expert prompt, courteous and flexible transcription service
---
Multilingual transcription solutions
Stringent quality control policy
Security and confidentiality of your audio files